Trading for new 52 week high, bullish view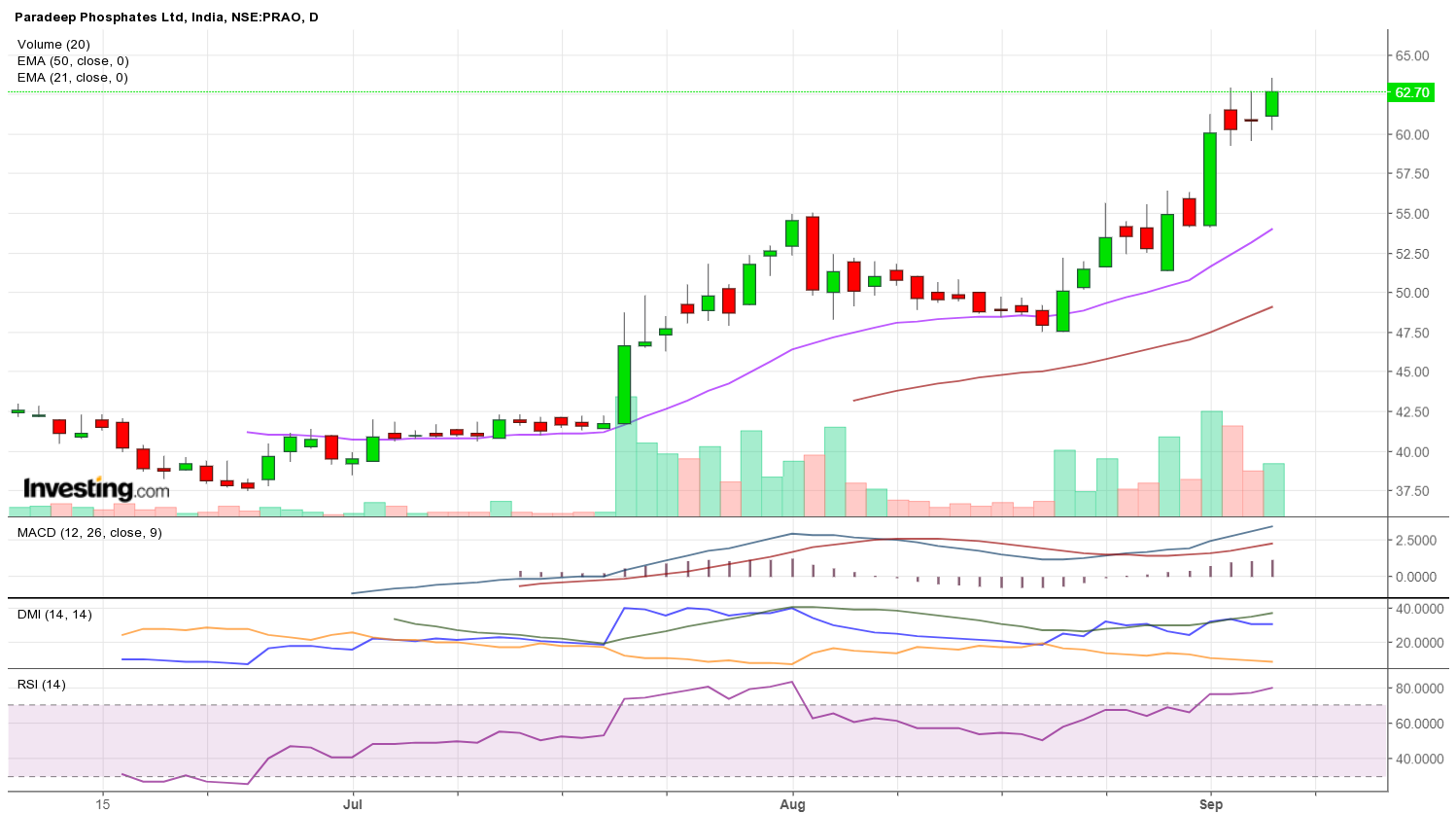 Price: PARADEEP PHOSPHATE close in positive zone with gains of 3.04% on 06 September 2022 session and made new 52 week high of Rs.63.65. On the daily charts stock is trading above the upper band of Bollinger Band (20, 2) with a positive bias, suggests that the stock is gaining momentum for its upwards journey. The stock trading above its short and medium moving averages like 21EMA & 50EMA which have value of Rs.54 and Rs.49. We expect the stock to continue its outperformance in the coming weeks. The stock has bounced from the support level with increased in volume which indicates the strength in the counter.
Indicator: The RSI 14 on daily chart is pegged at 79.56, reaffirming the bullishness in the counter which is likely to continue in the near term. The DI + (30.32) on the daily timeframe is also currently trading above the 25-mark suggesting that the stock is likely to witness more momentum in coming days.
Volume: Price and volume analysis plays an important part in determining overall strength or weakness in the stock. Price and volume pattern are moving in the same direction which reflects the true movements in the stock.
Conclusion: Considering all the above data facts, we recommend entering the stock at the current levels for the potential targets of Rs.76 levels. Any correction towards Rs.62.25 levels can be utilized to average the stock keeping strict stop loss placed below Rs.54 levels.